Meet the Team
The Peace Plan Divorce Team. Here For You.
Whether you're ready to have your legal documents completed, or you need help navigating the waters of asset distribution, parenting plans and child/spousal support, Peace Plan Divorce has the professionals to assist you. We understand you're going through the most difficult time of your life. Our goal is to make the process as simple and peaceful as possible. Let us take care of you.
---

John Morrison, Certified Family Mediator, Certified Divorce Financial Analyst®
John has a Masters Degree in Negotiation and Conflict Resolution, and is a full-time divorce and family mediator. He has assisted over 100 couples in reaching their own divorce settlements, both in his own practice and as a volunteer mediator at the Lamoreaux Justice Center. His volunteer experience in the courts has enabled him to be comfortable working with high-conflict cases. John's aim is to empower each spouse to be fully informed and at their best when negotiating their divorce agreements. As a CDFA®, John is especially well qualified to help you understand and find solutions for the financial aspects of divorce including child support, spousal support and the division of assets and debts.  John is married with two grown children and four step-children. He has amicably divorced twice himself, once when his children were young and once when they were young adults. He enjoys travel, music, movies and sports.
---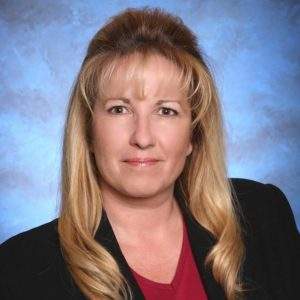 Lisa L. Fiance, Esq., Certified Family Mediator, Family Law Attorney
Lisa Fiance is a California family law and estate planning attorney and a certified family and civil mediator. Lisa graduated from Chapman University School of Law with a degree emphasis in Advocacy and Dispute Resolution. As a family mediator for Peace Plan Divorce, Lisa provides both parties with the legal information they need to make educated decisions about their divorce. Lisa does not provide either client specific legal advice. No attorney-client relationship is formed. Lisa is knowledgeable, friendly, and loves being an attorney/mediator most when she can help clients and their families stay out of court and avoid the tremendous stress and costs associated with litigation. Divorce mediation offers a faster, less expensive, and less adversarial alternative to litigated divorce and typically results in a more satisfactory settlement outcome for both spouses.
---

Angela Angelovic, Founder, Peace Plan Divorce
Angela was inspired to become a Divorce Mediator and Legal Document Assistant after her own frustrating divorce experience. Using an attorney became such a long, drawn-out process that she ultimately decided to figure out the paperwork and prepared her own Marital Settlement Agreement and Parenting Plan. This experience motivated her to take classes and learn all she could about the process. With the goal of helping others have less stressful and more peaceful divorces, Angela opened Divorce Docs in Florida in 2011. She took the training and gained the experience necessary to become a Florida Supreme Court Certified Family Mediator. In 2014, Angela returned to southern California to bring "The Peaceful Alternative" to Orange and LA Counties. As the owner of Peace Plan Divorce, Angela can get you through the divorce process with your dignity intact. A native Oklahoman, Angela holds a Bachelor's degree from Humboldt State University in California. She has lived mostly in southern California since 1986, and enjoys spending time with her grown up children, and riding her beach cruiser with friends on the Huntington Beach and Newport Beach bike paths.